You've had your chips….
We know you love your pet dogs – and we want to help you take the best care of them.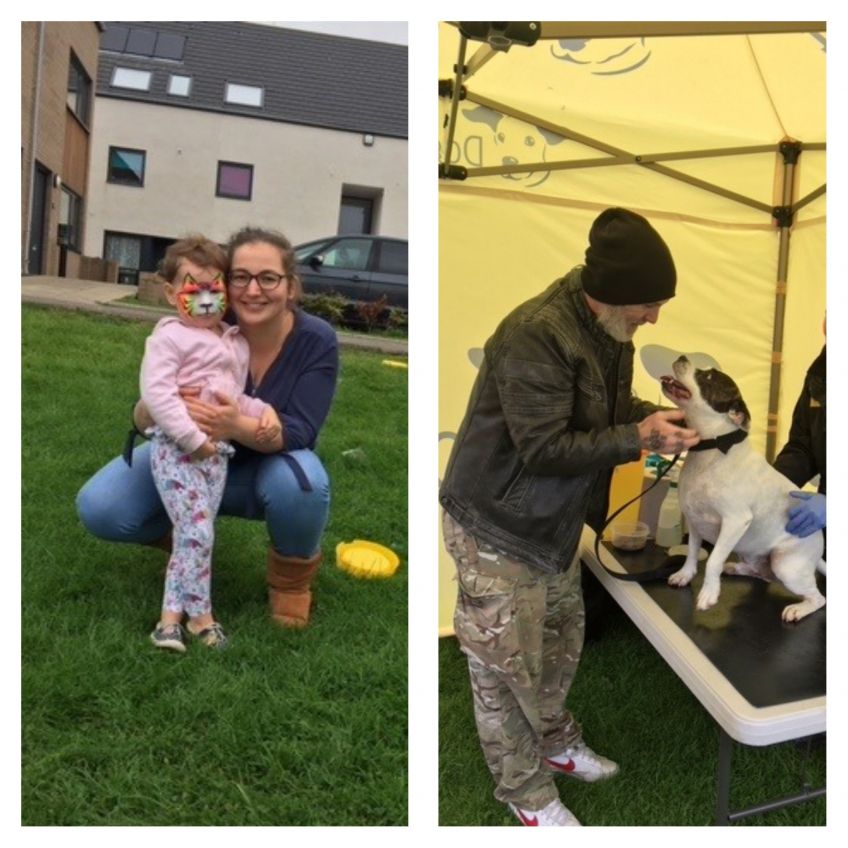 Loretto teamed up with charity the Dogs Trust to help tenants in Falkirk get their dogs chipped.
Getting a dog chipped means it will be much easier to find if it goes missing – and it's also the law.
As well as chipping pet pooches, Dog Trust staff were on hand in Hallglen to carry out health checks, nail clipping, weight advice and give out helpful info to tenants and their dogs.
Pictured above are Kelly Jack with daughter Indie, and, on the right, James Spark.
Loretto's Dan Blake said: "We understand how much tenants and their families care about their pets."
We'll be organising more events with the Dogs Trust in the future.
We'll keep you updated.
For more on how to be a responsible pet owner, click on our story here.
Wednesday, August 29, 2018