Paws for thought: doggie dos and don'ts
It's great having a dog – but you need to make sure you look after it AND the rest of your neighbours.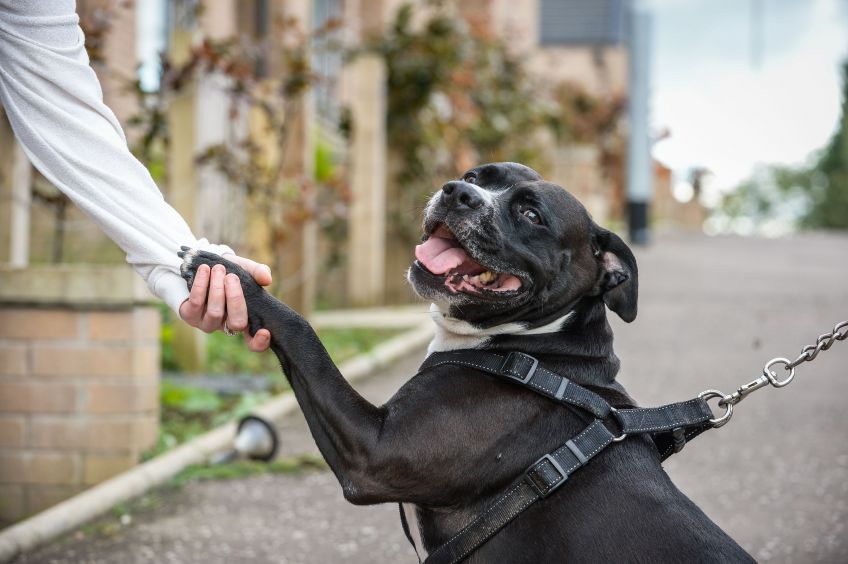 Please make sure you are a responsible dog owner.
First up, you need permission from your housing officer. You also need to ensure your dog is well-cared for.
Remember, not everyone is comfortable around dogs, so don't assume it's okay for your dog to approach others without their consent.
It's also really important to keep your dog under control.
Make sure your dog doesn't bark all the time and cause a nuisance to others. Nor should you exercise your dog – or let it poo – in communal areas.
Dog faeces can carry disease. Pick up after your dog and bin the bagged dog waste – you can be fined £80 if you don't.
If you're away for a while, make arrangements to have your dog looked after.
Loretto's Dan Blake said: "We know how much people love their dogs – but we also need people to be responsible.
"Follow our advice and help keep our communities clean and safe."
If there are issues with dog fouling in your area, phone your local council and talk to your housing officer.
For information on fostering and sponsoring a dog, visit www.dogstrust.org.uk
If you don't have a dog of your own but you're keen on walking other people's dogs, try www.borrowmydoggie.com
If you're interested in being a volunteer puppy walker for Guide Dogs for the Blind, visit www.guidedogs.org.uk
The Greyhound Awareness League looks to find foster carers for greyhounds. Check out www.gal.org.uk for more details.
Wednesday, August 29, 2018