Help to drive online skills in Grangemouth
Loretto communities got the chance to gain free digital skills training and advice, thanks to Google's Digital Garage bus tour.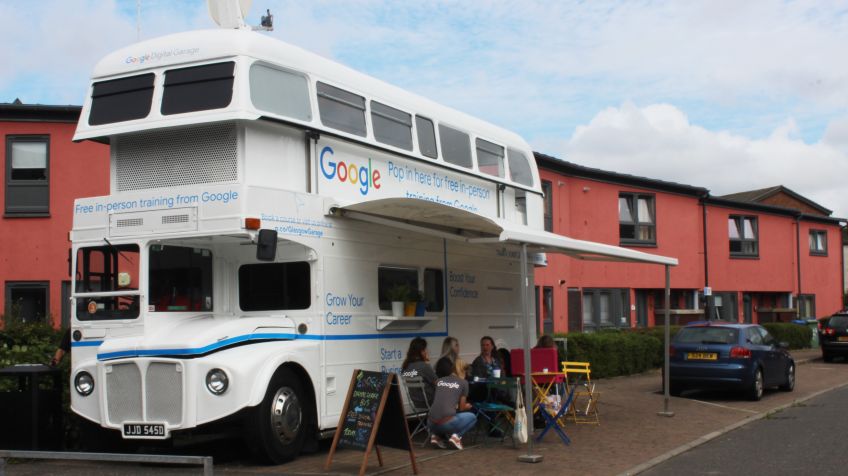 The double decker bus, transformed into a digital training hub, rolled into Grangemouth, Lanark and Johnstone, offering people free learning and skills training.
When the bus arrived in Inchyra Place, Grangemouth, pictured above, tenants got the chance to brush up on their online skills, get help with writing a CV and more.
Loretto's Dan Blake said: "It's so important we help remove the barriers people face in using the internet, especially with Universal Credit being rolled out.
"People on Universal Credit need to make their claims online, so help with using computers is really important."
Wednesday, August 29, 2018