March 2018 issue of Loretto News is out now
The latest issue of Loretto News – the magazine for Loretto Housing tenants – is out now.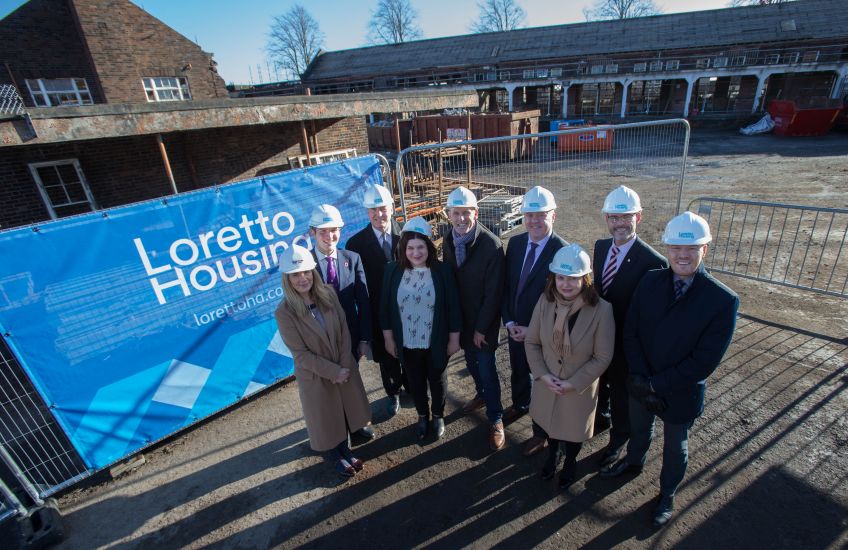 Click Loretto News to give it a read.
The top story in this issue is how Loretto has started work transforming a former school in the north of Glasgow into much-needed affordable homes.
The 28 new homes on the site of the former Greenview School in Parkhouse will add to the 200 new homes Loretto has already built since joining Wheatley in 2014.
With more than 140 more new homes on the way, it's an exciting time for Loretto Housing.
In this issue, you can also read:
How tenant Tommy Martin is back in the driving seat after help from Loretto's welfare benefits advisor
How young Jade Febers is loving her apprenticeship at Loretto
Why it's so important for tenants to get set up on email
Important advice on how tenants can protect themselves from trips and falls
There are also stories on how to stay alert to bogus callers and how free furniture from Home Comforts scheme can help tenants turn their house into a home.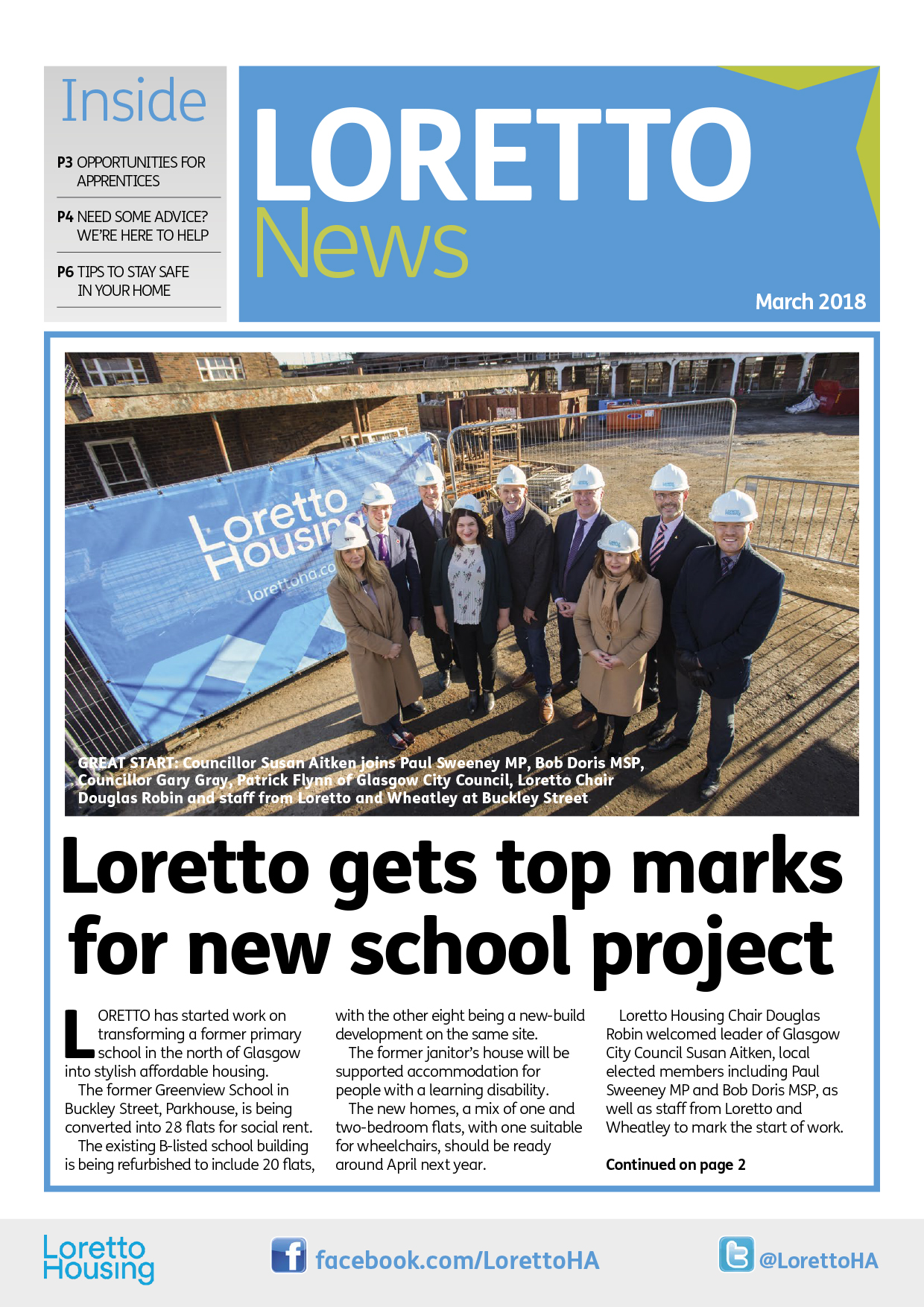 Friday, March 16, 2018