Universal Credit: Help with benefit claims
Loretto has helped tenants claim back more than £200,000 in unclaimed benefits in the past year alone.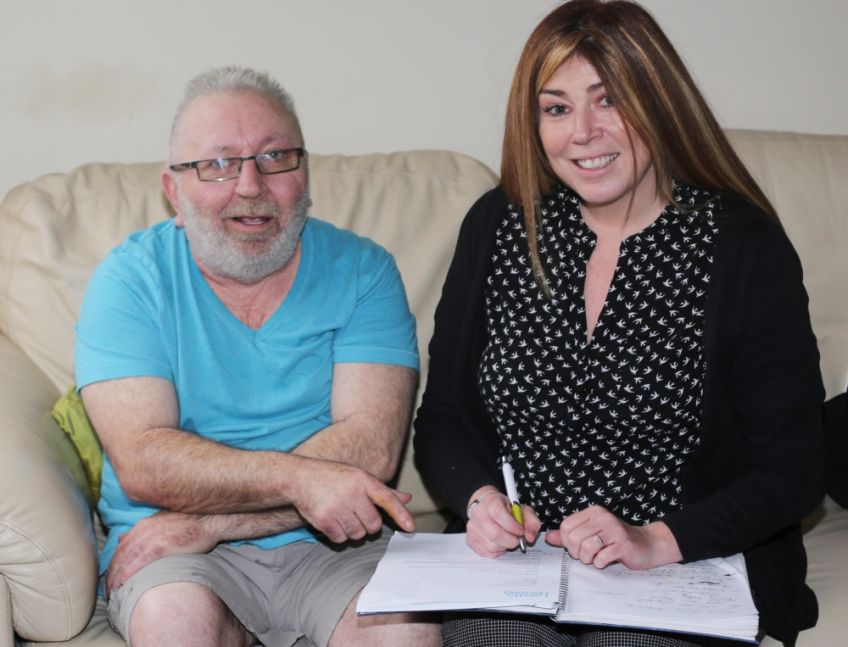 Our welfare benefits advisor Mairi Sutherland is there to help people claim the benefits and tax credits they are entitled to.
According to UK Government figures, billions of pounds worth of welfare benefits and tax credits go unclaimed in the UK every year.
That involves things like Housing Benefit, Personal Independence Payment (PIP), Employment Support Allowance and Universal Credit.
Now Mairi is urging even more Loretto tenants to get in touch and get help to claim everything they're due.
Loretto tenant Tommy Martin, from Glasgow, got help from Mairi last year after his benefits were cut.
Tommy said: "Mairi was absolutely brilliant and was really fighting my corner. Her knowledge is first class.
"She is a real lifeline for tenants."
Mairi is on hand to help tenants with benefit claims.
She said: "The benefits system is quite complicated. It can be a bit of a minefield – letters can be difficult to read and so on – but we can help people find their way through.
"We can contact the DWP on people's behalf and help get benefits backdated where appropriate
Universal Credit is an unknown quantity for most people – and we're here to help
"We can help people make sure they get everything they are due."
To make an appointment with Mairi, talk to your housing officer.
Friday, April 06, 2018