Tenants on the ball at AGM
LORETTO'S tenant-led Community Action Group showed they were on the ball at this year's annual general meeting.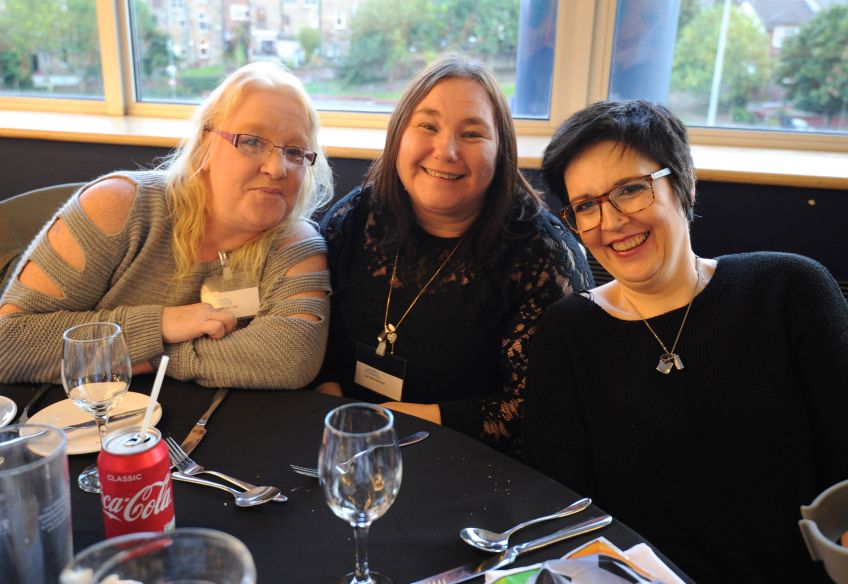 The event – held last month at Hampden Park in Glasgow, the home of Scottish football – was a chance for Loretto tenants and staff to get together, enjoy a meal and entertainment and look back over some highlights from the past year.
It included a tour of the stadium and a 'beat the goalie' competition, while the guest speaker was former Dundee United player and Scotland international, Andy McLaren.
It was also a chance for members of the action group to appeal to other tenants to get involved and have a direct say on what Loretto does.
Tenants Leeanne Elliot and Anne Ross made the pitch.
The group – made up of tenants – is a chance for people to have a direct say on what happens in their neighbourhoods.
The group has created its own action plan which is already leading to practical improvements.
They will include:
A new shelter for bikes and prams at Queen Street in Paisley
New bin stores at Broomloans Court, Paisley, after partnership working with Renfrewshire Council
A new befriending project in Falkirk and Grangemouth, where customer volunteers will visit other customers to help reduce isolation
Plans for a new partnership at Lambhill Stables in Glasgow
Environmental improvements – including dealing with overgrown trees – across Loretto communities
Leeanne, from Paisley, said: "The Community Action Group helps tenants put their ideas forward and have their voices heard.
"It helps us build relationships with Loretto staff and each other and gives people a sense of ownership.
"Tenants want their communities to be looked after but, most of all, want to see they are being listened to and their ideas being put into action."
To get involved, email KathleenM@lorettoha.co.uk
Friday, October 26, 2018