Wheatley's bursary programme helps tenants go on to further education
People living in some of Scotland's most disadvantaged communities are being offered life-changing help to go to university or college.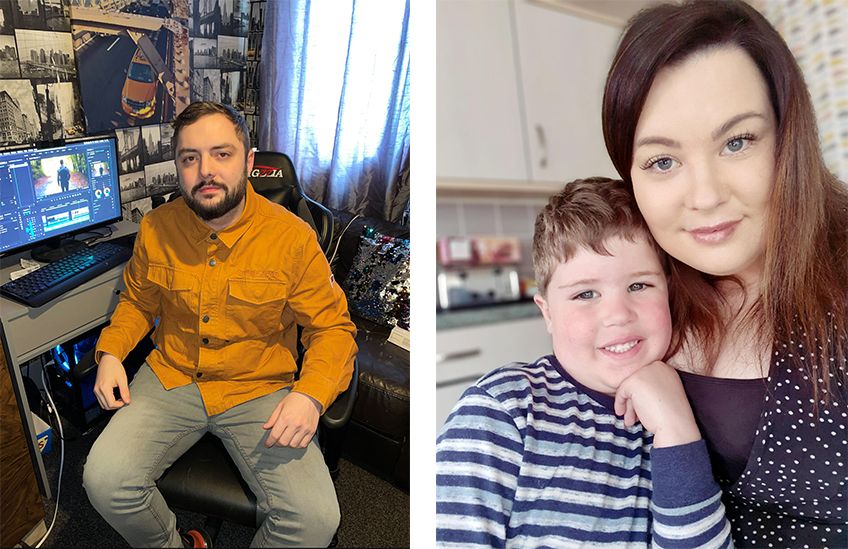 Wheatley, Scotland's leading housing, care and property-management group, has opened its bursary programme for 2022.
Since the programme was launched in 2017, Wheatley has awarded 276 bursaries, worth up to £1500 each, to help tenants reach their full potential.
Michael McMillan, a Wheatley Homes Glasgow tenant from Cranhill, received a bursary to study for a degree in TV Production and Script Writing.
The 25-year-old said: "I'm really keen on a career in the television industry. It's a fantastic course and I've learned so many different skills, including lighting, sound, editing and camera work. My goal is to get a job in editing.
"The course is based in Ayr, so the bursary has been a god send. Without it I would have struggled to afford the cost of travel to Ayr for my classes. Having the bursary removed any worries about money and has been a massive help."
Emma Reed, a DGHP tenant from Lockerbie, is coming to the end of her first year of a BSc in Adult Nursing.
Mum of one, Emma said: "I've always wanted to help people. I worked in retail for 10 years, but I was made redundant and that spurred me on to change career.
"The bursary has been invaluable. I was able to buy a new laptop which I wouldn't have been able to afford otherwise. It also helped with the cost of text books and travel. I'm learning to drive, as public transport isn't always available at the end of a 12-hour shift.
"Most importantly, it's taken away a lot of financial worry and means I can spend more of my spare time with my son Jack instead of having to take on extra part-time work."
Funded by the Group's charitable trust, Wheatley Foundation, the bursaries are available to people living in homes owned by one of Wheatley's social landlords
– Wheatley Homes Glasgow, DGHP, Dunedin Canmore, West Lothian Housing Partnership and Loretto Housing – and people who live in a home factored by or rented from Lowther.
Chair of Wheatley Foundation, Professor Paddy Gray OBE, said: "The scheme has enabled hundreds of people to go on to further education for the first time and get the qualifications they need to find a job.
"We want to do everything we can to help tackle the many barriers people face growing up in poverty. Our bursary programme is just another way we can help people in our communities achieve their dreams."
Applications are open until 30 June 2022.
For more information, and to apply, email bursaries@wheatley-group.com
Tuesday, May 17, 2022