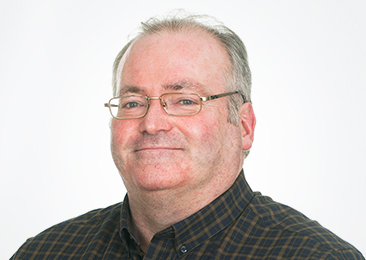 Allan McGinness
First appointed 10 August 2015
Allan is a Loretto tenant living in Glasgow.
Allan holds a BA in Accountancy. He has held a variety of roles within the banking sector, consultancy and the voluntary sector and brings skills and experience in technology, business development, programme and project management and change management.
Allan is passionate about community development and engagement and has held a number of voluntary positions, including with the Royal Voluntary Service. He is currently the Chair of community focussed charity the Lambhill Stables as well as the Lambhill Community Council.
Interests outside of Wheatley Group:
Lambhill Stables- Non-Executive Director
Lambhill Plus Limited- Non-Executive Director
Lambhill & District Community Council- Non-Executive Director
Back to Board members